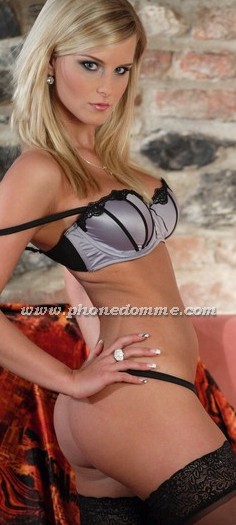 Hands off that cock, slut!
I am your phone sex Masturbatrix and your cock belongs to ME now. I will instruct you when and how and IF you may stroke it.  And I won't make it easy for you.  I will tease you mercilessly and make you edge for me repeatedly until your cock is throbbing and your balls are ready to explode.  You need to learn to control your cock so you can better please a Woman. And I know many masturbation games to enhance and delay your pleasure and increase mine and I will teach you every one of them.
Call now for a guided masturbation phone sex session and surrender your cock now to a sexy Masturbatrix.
1 – 888 – 884 – 5768
Guided masturbation domination just $2 per minute
You must be 18+